The Right Painting Contractor for You
RCI Painting – Rainbow Colors, Inc.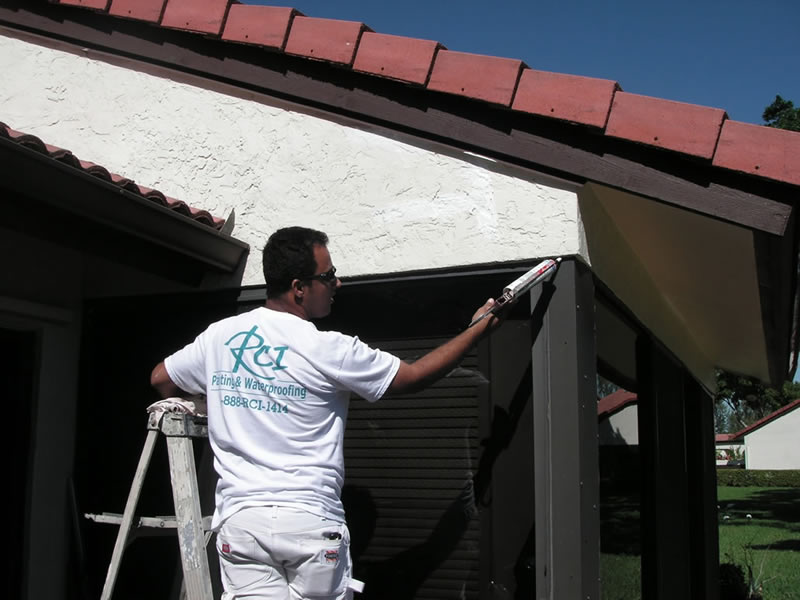 Are you looking to hire a painting company that will understand your needs and work hard to bring your image to life? Or maybe you need a painting contractor that will help break down your budget to ensure that you get the most bang for your buck. No matter what the case may be, you will be in good hands when you reach out to our company. At RCI Painting, we consistently put the customer first and present a wide array of options that other painting companies simply can't match.
Training Matters
Over time, we have all heard horror stories about subpar painters. When you choose RCI, you won't have to worry about dealing with an amateur team. Instead, the professional painters that show up will be well equipped to paint your community or commercial building. Additionally, we also teach our painters to communicate correctly with business owners and members of different Home Owner's Associations. While having the practical skills to get the job done is important, having the ability to understand and execute the customer's vision is just as vital. By having a well coached staff that understands the ins and outs of the business, you can ensure that your needs will be met.
Affordability Is Our Business
Even though some people love to act as though money is no issue, the fact remains that it always matters. If you are part of a growing Home Owner's Association, there's no doubt that you will have a strict budget to work with. Undoubtedly, the decisions you make will impact your job security and determine just how satisfied the citizens of your community will be. Similarly, as a business owner, there's no doubt that you know the importance of spending wisely. After all, if you can spend a little and make great profit then you are indeed moving in the right direction. When you take the time to contact RCI Painting we will listen to your needs and give you the best possible prices. Thanks to our longstanding relationship with Benjamin Moore, Sherwin Williams and other proven paint manufacturers, we are able to offer our customers the best deals on the market. So if you are looking to work with an experienced and proven team of painting contractors, get in touch with us today.
The Versatile Painting Company
At RCI Painting, we truly believe that no project is too big or too small. In fact, our staff is trained to adapt to every situation correctly in order to offer the best services on the market. Do you have a commercial building that needs our power washing services? Over the years, we have provided our services to everything from retail stores and gas stations to business parks and parking lots/garages. So regardless of whether you need the walls cleaned on your office building or the awnings, patios and decks on your industrial building are filthy, the hardworking team that we send your way will be able to do it all. When we clean your HOA community or commercial building, we will use state-of-the-art hot water units that will get rid of dirt and grime in a hurry. We will also use cleaners that are both potent and environmentally friendly. Additionally, if you need roof cleaning help, we can link you to our affiliate company, Fiddler Roof Cleaning, one of the more reputable roof cleaning companies in all of South Florida.
Professionalism and Trust
Whenever we mention our stellar services to prospective customers, we consistently remind them of our one-of-a-kind Customer Service crew. We believe that no matter what the assignment is, the team that you work with should always maintain a high level of professionalism. From clean uniforms and positive attitudes to a tireless work ethic and a winning smile, we train our employees to do and say the right things. When you couple this high level of service with the experience and skill that you will get from us, there's absolutely no reason why you should seek help elsewhere. Contact us today to work with the painting contractors who will make your community or commercial/industrial building look flawless.