Experience and Talent that You Can Believe In
RCI Painting – Rainbow Colors, Inc.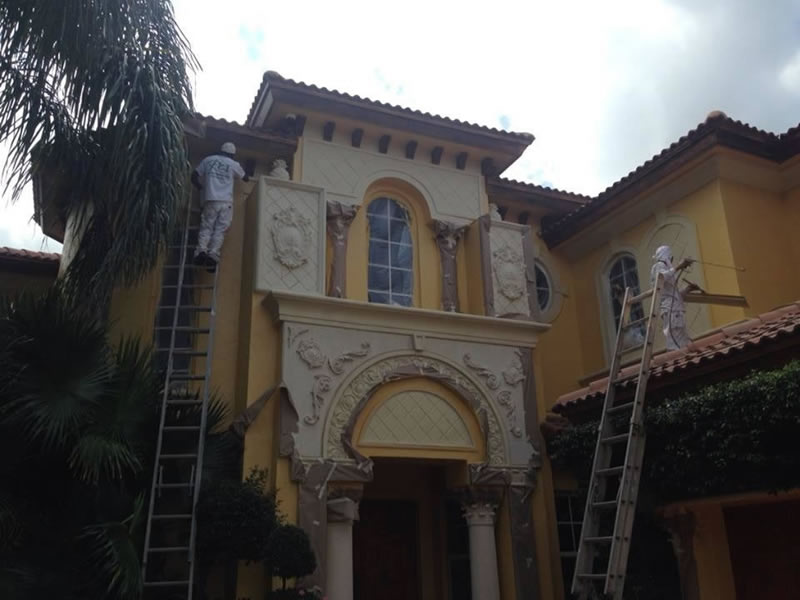 There's something special about the perfect coat of paint. It has the ability to uplift a community or give a dying business new life. So if you are part of a Home Owner's Association (HOA) or you happen to be a business owner that is looking for a painting contractor, there are several reasons why you should take your time and make sure you choose the one that is right for you. Welcome to RCI Painting! As one of the more reputable painting companies in all of Florida, we have the experience, talent and know-how needed to make your next painting project a major success.
Corporate Moves
If you're a business owner, you should know the importance of hard work and strategy. When you connect with RCI Painting, you will join forces with a painting contractor that will have similar values as yours. Let's face it; for potential customers, nothing is more attractive than a clean, well painted building. In contrast, few things are more discouraging than a company that has chipped paint and dirty walls. Thankfully, RCI Painting is here to save the day! No matter how demanding you are or what your vision is, our well-trained professionals will be standing by to bring it all to life. With our power washing services, we have the state-of-the-art hot water units that will make the exterior of your building look spotless. Over the years, our power washing crew has successfully cleaned retail stores and storefronts, gas stations, parking lots, shopping malls, colleges and universities and any other kind of business that you can imagine. With our exterior wall washing and power washing skills coupled with our unmatched painting ability, there's no doubt that we have the skills needed to make your office building beautiful.
HOA Communities
At RCI Painting, we understand the pressure that comes with heading a Home Owners Association. After all, every decision you make will impact the residents of your community. This is the main reason why you need to work with a seasoned and proven company that has the ability to listen to your needs and bring your passion and vision to life. This is where we come into play. Our company is made up of the painting contractors who specialize in painting, water proofing and power washing services. Our goal is to make sure that your community is as flawless as possible. With our execution and ability to avoid mistakes, there's no doubt that we will make you a happy customer.
The Perks of RCI Painting
At RCI Painting, we are proud to be home to painting contractors who are licensed and insured professionals. We know that when you trust a team to do work on your property, there is always a certain level of anxiety involved. Thankfully, our staff is here to take all of your worries away. With our longstanding network of proven and tested contractors, we are able to speak directly to some of the top paint manufacturers in the country. Brands such as Pittsburgh Paints, Benjamin Moore and Sherwin Williams are more than familiar to us.
As one of the more versatile companies in Broward and Monroe counties, we also specialize in custom paint jobs. So no matter how challenging or complicated you may think your request is, just breathe and explain it all to our Customer Service Department. Our job is to bring your commercial building or blooming community to life through the magic of paint.
If you're looking for roof cleaning services as well, we can link you with our affiliate company, Fiddler Roof Cleaning. In the same manner that we take pride when we paint and power wash your buildings; they will take pride in cleaning your roof. When you combine these perks with the affordability of RCI Painting, why would you bother choosing another company for all of your painting needs?
Make the right decision and contact us today!