RCI Painting and Water Proofing – Your Solution in Palm Beach County
If you're looking for a top painting contractor in Palm Beach County, your search ends today!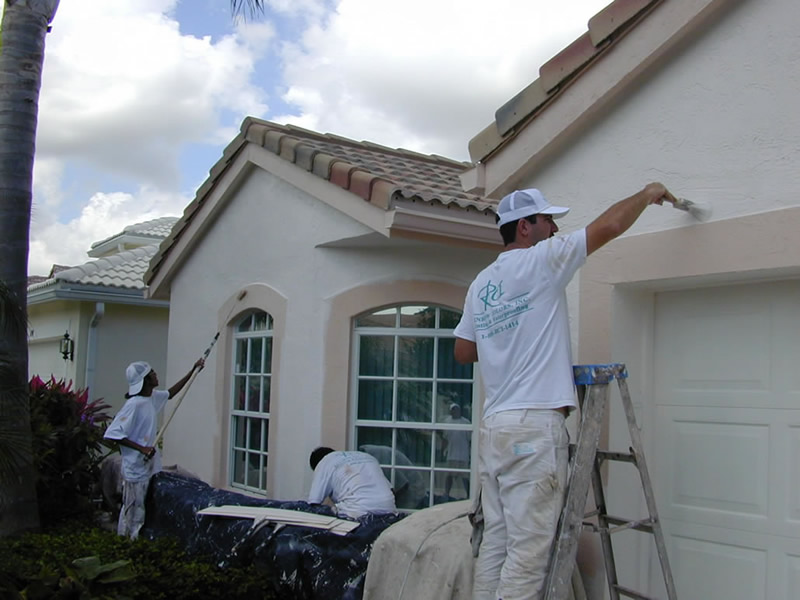 Palm Beach County is comprised of some of the most posh and well-organized communities in South Florida. At RCI Painting and Waterproofing (Rainbow Colors, Inc.), we take great pride in the fact that we have contributed to making Palm Beach County a more beautiful and welcoming place.
When our company was first started in 1987, we were a small family-oriented firm that was committed to our craft. Now almost three decades later, despite our massive growth and advanced technology, our principles remain the same. We continue to thrive as a company that takes a hands on approach and goes that extra mile to connect with our customers on a deeper level.
In today's blog, we will go over some of the reasons why you should choose us as your Palm Beach County painting contractors.
Affordability
Even though Palm Beach County is home to a variety of affluent neighborhoods, there's no denying the fact that saving money is something that is important to all of us. So regardless of whether you are the head of a Home Owner's Association (HOA) and you are juggling a tight budget or you're a business owner who desperately wants to give your business a face lift, RCI Painting is certainly the right choice for you. In addition to providing our clients with excellent service, we always try to ensure that we present them with the best prices on the market as well. So if you are looking to make major changes without spending a major amount of money, make the right move and give us a call today.
Quality Work
While giving you cheap pricing is rather attractive, at the end of the day, nothing is more important than the level of work that way do. At our inception, we started out painting one bedroom apartments and houses. Today, we take pride in our ability to paint an entire community. When we take you on as a customer, we will do whatever it takes to let you know that you are valued. No matter how busy we may be, our staff will give you their undivided attention and listen to your needs. For decades we have work with HOA representatives and business owners to bring their vision to life. Perhaps you want all of the homes in the community to look bright and vibrant in different hues of pinks, greens and blues. Or maybe you want something more subtle like a fresh coat of beige or tan paint on all of the townhouses while making the community clubhouse standout in some way. No matter what your ideas are, our well-trained staff will listen to your wants and make it all happen in no time. With years of practice under our belts we will carefully prepare the job site to prevent damage, waterproof the walls and give you the top quality paint job that you deserve.
Customer Service
While most people same to think that stellar customer service is a thing of past, our employees at RCI Painting and Waterproofing (Rainbow Colors Inc.) simply didn't get the memo. We believe that when someone is spending their hard earned money for a service, it should always come coupled with a smile and good energy. This is one of the main reasons why our staff is coached to look and act professional at all times. From their clean uniforms and trucks to state-of-the-art equipment, you can ensure that you will get the kind of customer service team that you've been waiting for.
More than Paint
While painting is our main specialty, at RCI Painting and Waterproofing, we offer a lot more. With our top-notch pressure washing services, we have the ability to make your commercial property look as good as new before you know it. Our talented amplifiers are taught to use the right amount of water pressure and some of the most potent environmentally friendly cleaners that money an buy. Over the years, we have worked on everything from storefronts and post offices to office buildings and bank parking lots. So no matter what kind of business you own, there's no doubt that we are equipped with the tools needed to make it more attractive at an affordable rate.
So what are you waiting for? Regardless of whether you are in West Palm Beach, Boynton Beach, Delray or anywhere in between, we have the expertise and know how needed to take care of all yor painting and power washing needs. Choose RCI Painting today!