RCI Painting Is The Fort Lauderdale Company That You Want
Why choose RCI Painting? We will take the proper steps to protect the worksite and give you the best services on the market!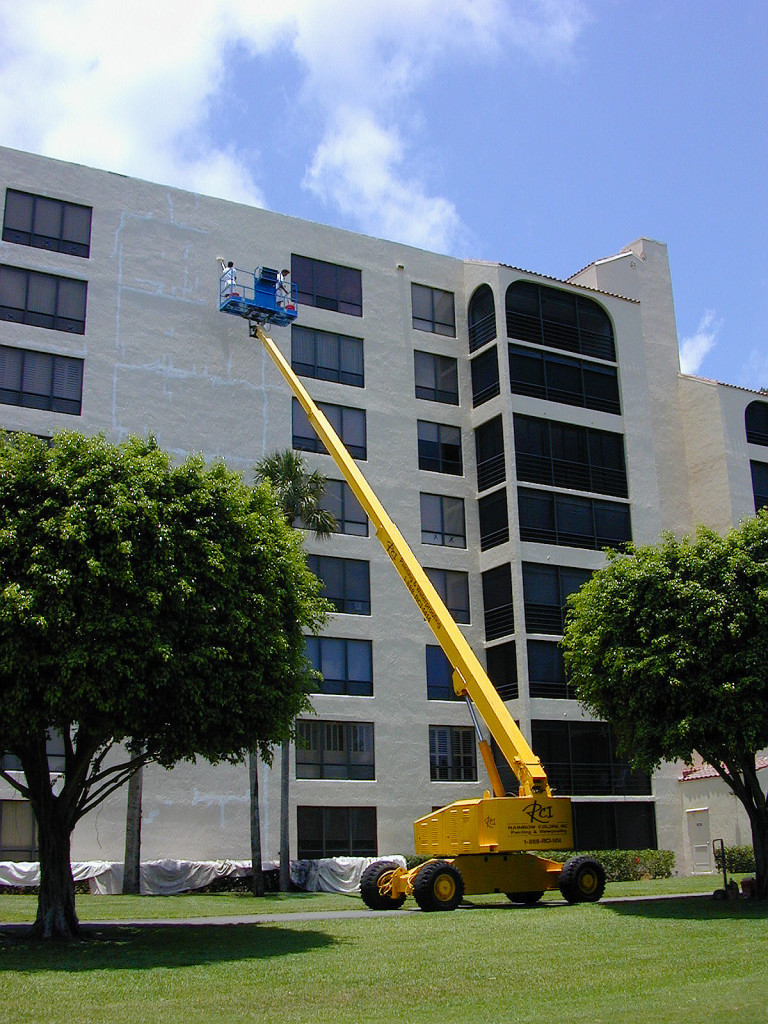 RCI Painting is the Fort Lauderdale painting company that has all of the ingredients that you're looking for. We are experienced, affordable and versatile enough to handle all of your painting needs. Our years of practice has made us the go-to source for entrepreneurs who are eager to give a facelift to their business and Home Owners Associations (HOA) that are looking for the right paint company to bring their community to life with the stroke of a brush.
While painting is our specialty, we always remind people that our excellent customer service and unmatched attention to detail are the things that further separate us from other painting companies in Fort Lauderdale. When we show up at your commercial building or enter your community for the first time, we always take the proper steps to ensure that we protect your valuables while we are working hard. Today, we will go over some of the specific things that we do to give you an even greater peace of mind.
Protecting the Site
While all of the painters at RCI Painting are always eager to get to work, they know exactly how important it is to protect the job site before getting started. We train all of our employees carefully take the proper steps to cover the walls, floors and furniture before the painting begins. By using state-of-the-art, technologically advanced products we are able to minimize leaks, prevent damage and make cleanup much easier than you anticipate. While site protection is important in each case, this is especially vital in commercial painting jobs. Our painting contractors are efficient team players who will do their part to ensure that your community or office building is well protected during the painting process. Don't waste your time by working with an amateur company that won't give you the same level of service.
Taking the Right Steps
At RCI Painting, we specialize in "Exterior Elastomeric Waterproofing, Coatings and Acrylic Painting to the building exterior". When we take on your assignment we don't simply want to make your community and/or commercial building look good. Instead, we do our part to ensure that your walls are strong, healthy and ready to embrace a beautiful coat of paint. We take great pride in our masking and waterproofing techniques. When you hire RCI Painting, you can rest assured that your community will look as beautiful as you imagined and your paint job will last for years to come. Be assertive and contact RCI Painting soon. We will ease your worries and do everything in our power to make your vision a reality.
Attention to the Right Details
When you hire RCI Painting, you will be introduced to a different breed of Fort Lauderdale painting contractors. We know just how much you value your commercial building and business. So when we are hired to give it a face lift, there's no doubt that we will do our part to make you proud. Similarly, if you are part of a Home Owner's Association and you are facing an immense amount of pressure from colleagues and tenants to get things done quickly, our Fort Lauderdale painters will swing into action to alleviate your stress and put your worries to rest. We do an intensive amount of research to ensure that we choose the painters who are dedicated to their jobs and greatly value customer service.
After protecting the work site and providing the best possible service in the industry, we will also present you with options that other painting companies simply won't. Are you looking for power washing services for your community or commercial building? If so, you can end your search here. Or maybe you need roof cleaning services. Even though this isn't one of our services, our affiliate company, Fiddler Roof Cleaning, is standing by now to rid your roof of those worrisome dark spots. RCI Painting is the one place where you can find all of these services at the most affordable rates on the market.