RCI Painting Has All the Answers that You Need
If you need top painting contractors in Broward or Palm Beach County, call us today!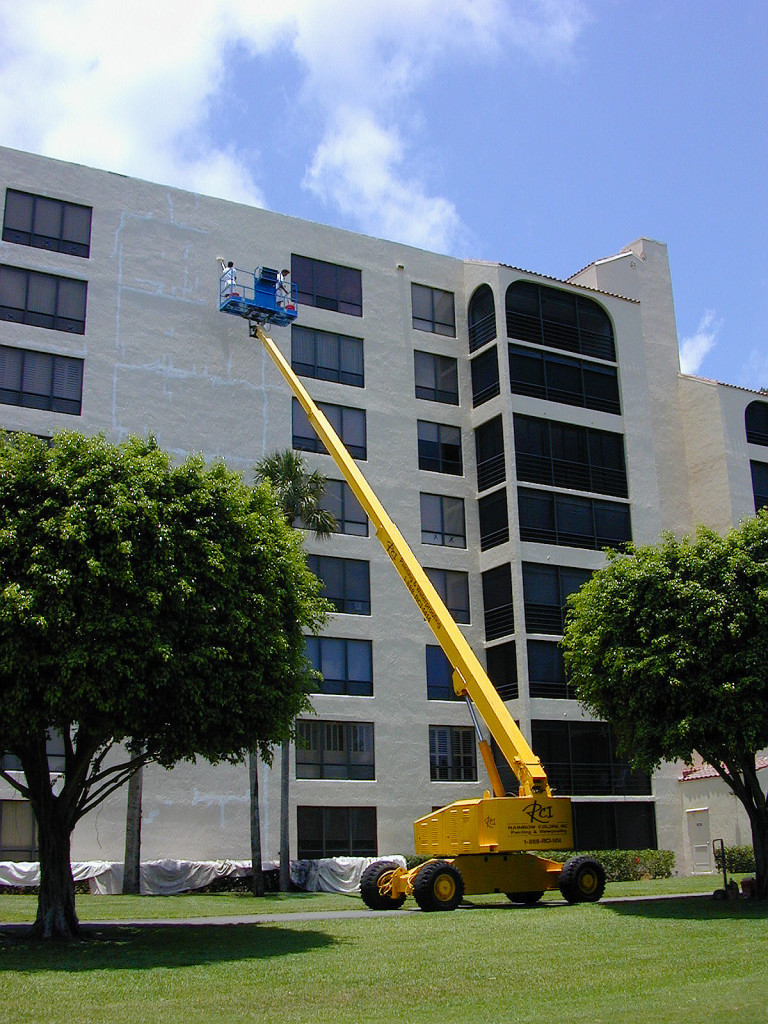 In the world of painting and waterproofing, there are few companies that will present you with the experience and affordability that you will get from RCI Painting. When it comes to painting needs in Palm Beach, Martin and Broward Counties, there simply isn't a better option. Our painting contractors take great pride in their versatility, affordability and unmatched skill set. Today, we will go over some the excellent services that you can only get from RCI Painting.
Well Trained Professionals
At RCI Painting, we don't just send amateurs out to take on projects. Instead, we carefully train all of our painting contractors to treat customers with respect and take on all painting and water proofing projects with ease. Regardless of whether you need custom color matching or a team of painters to take on a large community, you can bet that we will be able to help you out without any hassle. At RCI Painting, our painters are taught to listen to the customer, give valuable advice and work around the clock if needed to meet deadlines and make the customer happy. In any business, training and professionalism goes a long way. We know that by showing our painters the ropes before they hit the field, it will help them avoid costly mistakes and maintain the efficient schedule that we at RCI Painting are accustomed to.
Versatility
In addition to being home to well trained professionals, our painting contractors are also some of the most versatile ones in the business. After years of practice, we know that this versatility allows us to cater to customers from all walks of life. For instance, if you are the head of a community that needs painting, we are easily the way to go. When it comes to working close with Home Owners Associations, all of our painting contractors are comfortable and understand the protocol that is required. Maybe you want certain parts of your community to have a certain flair that separates it from the rest of the grounds. Or perhaps you want all of the buildings in the community to look similar with a club house that stands out from the crowd. No matter how unique or difficult you may perceive your vision to be, we are the professionals with the expertise and know-how to bring it all to life. Make the right move and choose RCI Painting today.
More than Paint
While we specialize in prep work and using the finest paint from the most established manufacturers on the market, our company also has amazing power washing services. With our stellar exterior building power washing services, we specialize in cleaning patios and decks, gum removal, and exterior wall washing. Regardless of whether you need to clean an entire business community or you simply want to give your company a face lift, our power washing experts will be able to give you the helping hand that you need. Our power washing services are available for shopping centers and malls, gas stations, schools and government buildings, banks and even retail stores and storefronts. With our powerful hot water units, it will only be a matter of time before that bothersome dirt disappears. No matter what your cleaning needs are, our team will have the right equipment and cleaning solutions to make it all happen. We are standing by to take your call now.
Affordable Business
Years of success and hard work has taught us to appreciate our customers. While we know that all clients value quality work, we also know that affordability plays a major role as well. This is one of the main reasons why we present our clients with cheap options. Our goal has always been to provide our customers with low prices without sacrificing quality along the way. Contact us now to connect with painting contractors that you can rely on!