RCI Painting Is the Solution that You've Been Looking for!
Get Things Moving with Our Help Today!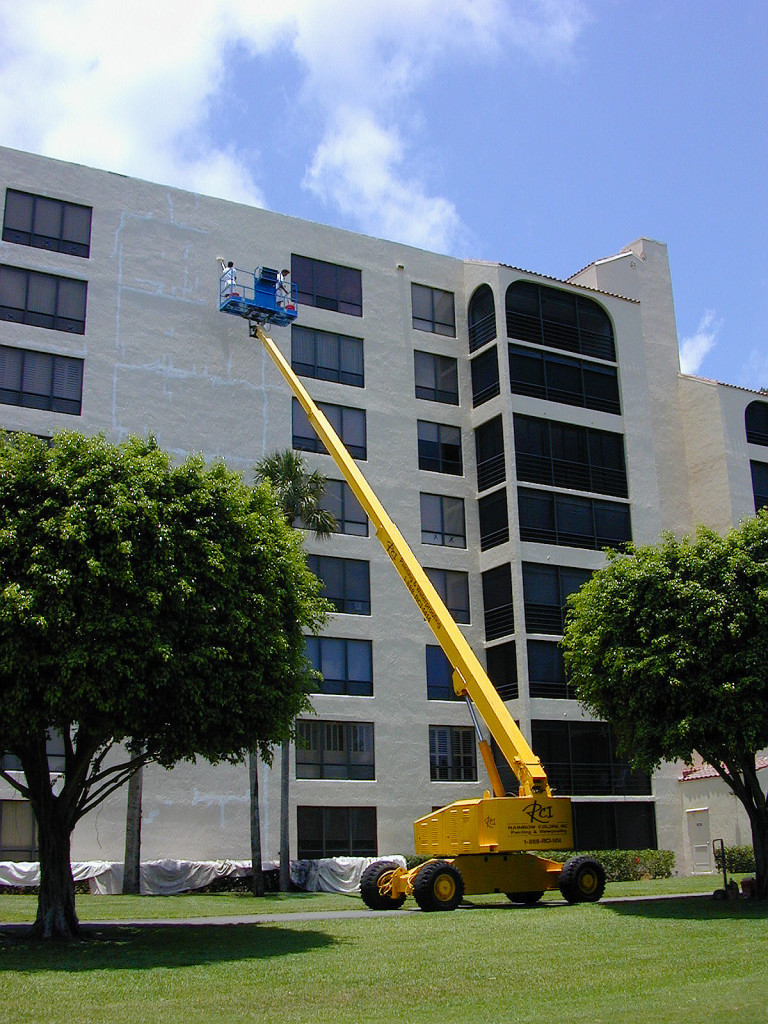 As the head of a budding business in Palm Beach County, you can't afford to take a chance on amateur painters. After all, time is money and the last thing you can afford to do is waste both as you try to correct the mistakes of a rookie painting team. This is where RCI Painting comes into play. With years of hands on, quality experience under our belt, we are the painting company with the talent and experience needed to take excellent care of your painting needs. The same can be said if you are at the forefront of a Home Owner's Association (HOA). We are more than accustomed to working closely with any kind of HOA in order to bring a community to life.
Training Always Matters
At RCI Painting, we have never believed that all painters are created equal. That's why we try to find employees with an innate passion for the job and then we place them in an intensive training program to ensure that they are the best in the business. Regardless of whether you are a business owner or part of a newly built residential community, you will likely have high expectations for the painting contractors that you hire. When you choose us as your Palm Beach County painting contractors, you can rest assured that you will be working with the best that the industry has to offer. We teach our employees to be efficient and versatile enough to adapt to changes on the go. Additionally, our licensed and insured professionals are knowledgeable enough to answer the tough questions that you may have while your job is being completed. Don't make the mistake of settling for the first company that you can find. Instead, do your research and go with the painting contractors who have the proper training required to give you the results you need. Choose RCI Painting today!
The RCI Painting Advantage
When you connect with RCI Painting, you will quickly realize that you will have access to much more than our excellent painting contractors. If you are looking for power washing services, we are also the right company for the job. Power washing is an easy way to give your commercial building or community a fast and effective facelift. Just think about it for a second, few things are less attractive than a dirty driveway and sidewalk. No matter how well painted the building may be, having driveways that are in desperate need of a cleaning is an easy way to turn customers and residents off. At RCI Painting, we use hot water units to kill bacteria and rid your driveways of all mold and mildew in a hurry. With years of experience, we are comfortable providing power washing services in shopping centers and malls, gas and service stations, restaurants, churches, parking lots, garages and more.
Get Things Moving with Our Help Today!
With our excellent customer service department and some of the most skilled painters in Palm Beach County, it's easy to see why so many people have trusted us since 1987. When it comes to water proofing and painting, there simply isn't another company on the market that will give you this many services for less money. With a mixture of affordability and swift moving professionals, there's no doubt that we are the right Palm Beach County painting contractors for the job. Oh and if you are looking for roof cleaning services, we would be thrilled to introduce you to our affiliates Fiddler Roof Cleaning. By combining an environmentally friendly yet powerful cleaner called Eco-Roof with a proven low pressure technique, there's no doubt that they can get your roof clean in a hurry.