Need a Painting Contractor?
5 More Benefits of Hiring RCI Painting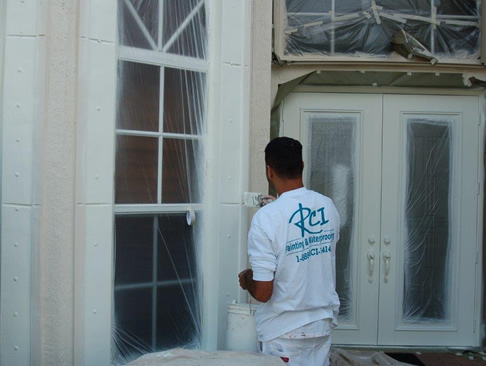 Have you been looking for a painting contractor that has the versatility and pricing that you need? If so look no further than RCI painting. We are proud to be the South Florida-based company that has the right team in place to get the job done for you. In today's blog we are formulated a list of five reasons why you should hire RCI painting. Are you ready to get started?
Trustworthy
When you choose RCI painting you would get the expertise of the company that has the experience that you're looking for. Since 1987 RCI painting has been the South Florida company that people can trust. Yes we started out as a small company that wanted to gain the trust of a few people in the community. However over time, our painting contractors prove that they were the best on the market. Becton RCI painting showed the importance of family values and working together. Thanks to these characteristics, we have rapidly grown into one of the most reputable companies out there. So if you are looking for a company that is proven and tested, we are certainly re way to go. Over the years our employees have seen and done it all. Experience always matters. Make the right decision and choose RCI painting today.
Various Options
When you choose us you have the benefit of working at one of the most versatile companies out there. At RCI painting we are the painting contractors who specialize in painting and waterproofing. No matter how challenging your project may seem to you are employees are trained and coach to be able to handle any situation. We spend a lot of time training our painting contractors so that they are well-equipped to satisfy the customer and get the job done the right way. Unlike some companies we believe that it is important to be both efficient and affordable. So even though you may have a lot of money for your large-scale project it doesn't mean that you should spend all of your money to get it completed. For years we have been the company that does whatever it takes to help our clients save money without sacrificing quality in the process.
In addition to painting and waterproofing RCI painting also provides power washing and roof cleaning services. Our power washing team is equipped to clean everything from shopping centers and malls the post office buildings and corporate centers. While we don't specialize in roof cleaning ourselves, our affiliate company fiddler roof cleaning as all of the tools and proper equipment in place to get the job done for you and your family or business. When it comes to cleaning the exterior of your home or business RCI painting has all the connections that you need.
Tied to the Best
Here at RCI painting we know that payment contractors are only as good as the paint that they have access to.
This is the main reason why overly as we are formed great relationships with some of the best paint manufacturer is on the market. With companies such as Dulex, Sherwin-Williams, Benjamin Moore and Pittsburgh Paints on our side, we are able to provide the best quality paint that money can buy. When you value your housing community and/or commercial property as much as we think you do, there is no doubt that you will want to do your part to increase curb appeal and keep the building looking beautiful for many years to come. At RCI Painting, our painting contractors will couple the best paint with their top-of-the-line equipment to get the job done.
Attention to Detail
If you are ahead of the homeowners association (HOA), it is important that you hire a painting company that pays great attention to detail. With an entire community at stake, having the ability to please a large group of people is it extremely important. This is where RCI painting comes into play. With more than two decades of experience under our belts, we have the skill to work closely with home owner's association representatives in order to make any vision come to life. We applied the same skill and hard work to business owners as well. No matter the property that we work on, you can ensure that our painters will do what it takes to make sure you are a satisfied customer. There's no need to settle for anything less than the best that the market has to offer.
Consider the Future
Regardless of where do you take advantage of our power washing services for your commercial property or our painting contractors for your large-scale community, we will offer services to benefit you in the future. With our preventative maintenance program, we put a schedule in place to ensure that our work stands the test of time. There's no way that you're going to find a team of professionals that is this driven and dedicated to the craft anywhere else. Make the right move and trust RCI Painting today!