How to Find the Right Painting Contractor:
Follow These Tips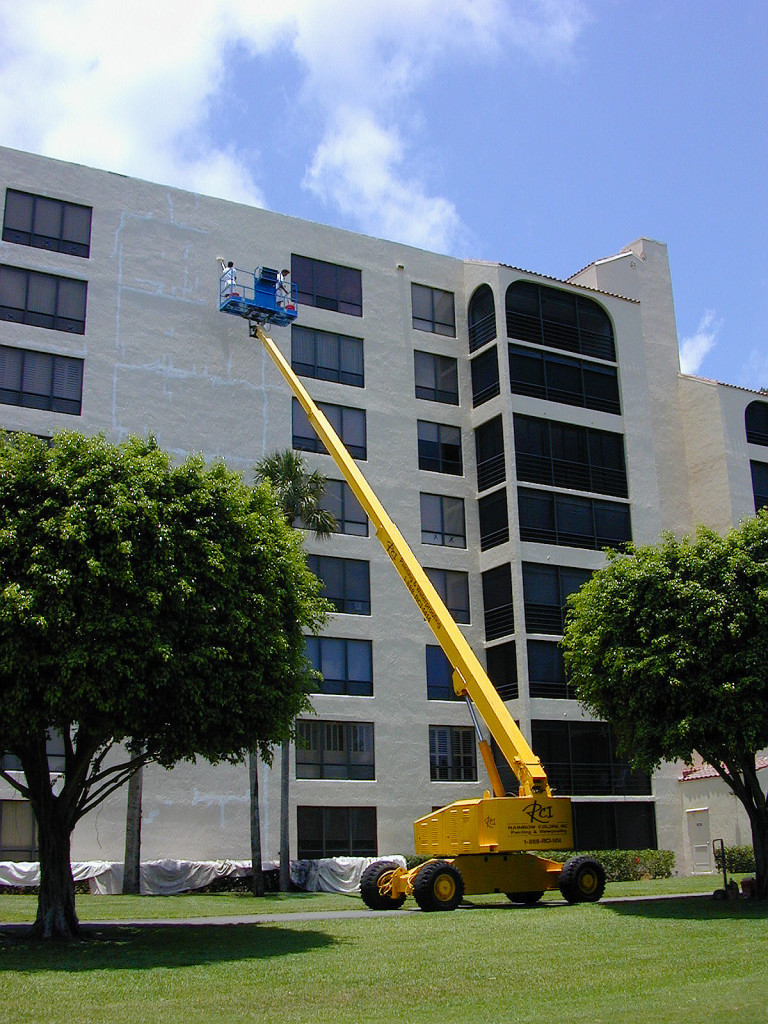 Have you been thinking about painting your home or commercial building? If so, you should think about hiring a painting contractor. This is a perfect way for you to relay the stress and hard work that comes with painting to a professional company that has the know-how to get the job done for you in an affordable and efficient manner. Welcome to RCI Painting & Waterproofing ( Rainbow Colors, Inc ). As one more trusted and reputable painting contractors in South Florida, we want to give our readers some tips to ensure that they get the best possible service. Here are some surefire things that you should look for if you hope to find a quality painting contractor that's right for you.
Know What You Want
Before you can find the painting contractor that's truly right for you, you must first know exactly what you're looking for. Are you the head of a Home Owner's Association (HOA) that is looking for a company that specializes in community painting? Or maybe you're a business owner and you need commercial painting experts who will understand exactly what your business needs to take it to the next level. Regardless of whether you're looking for home painting assistance to give your beloved residence a facelift or office painting help to attract more customers, there will be a bevy of companies standing by for you. Once you have a clear distinction of exactly what you want, you will be ready to start your hunt for the painting contractor that's ideal for you.
Do Your Research
Regardless of whether you are looking for a mechanic to fix your car or a new family doctor for your yearly checkups, you will likely start by doing research, right? Well, the same holds true when you're looking for a top-notch painting contractor. Start by asking around at the office or seeking referrals from close family and friends. If someone you trust highly recommends a team of painters, then you may want to give that company strong consideration. Next, take full advantage of the World Wide Web and read as many reviews as possible. If you find that a company has a long line of less than favorable reviews and complaints, it goes without saying that you should go in another direction. After you've done some research, make a well-organized list of the companies in your area that you want to check out.
You Better Shop Around
After doing a considerable amount of research, it's imperative that you play the filed a bit. By getting 3 or 4 estimates, you can play companies against each other and get the kind of discounts that you're looking for. No matter how amazing a company may appear to be, you shouldn't just jump at the first offer you get. Remember, the goal is to choose the company that presents you with the best balance of quality service and affordable pricing. So give yourself a few weeks to really weigh your options before you make a decision. When you get an estimate, make sure that the company shows up and does a thorough review of the areas you want painted. If you're hiring exterior painters, lead them all around the exterior area of your community and do your best to illustrate exactly how you want it to look when it's all said and done. After you get a few estimates, take an unbiased look at them all and make a wise decision.
Always Read the Fine Print
After you settle on a company, make sure that you pay close attention to the contract that is drawn up. Too many people avoid reading contracts in depth and end up regretting signing on for things that they are not crazy about. The contract should outline all of the things that you've discussed with the contractors that you're hiring. Ensure that the areas of your home and/or commercial building that you need painted are clearly outlined. Additionally, look at the price of the services that are outlined in the contract and see to it that there are no inflated rates whatsoever.
Other Things that You Should Look Out For
Is the company professional? Examine their level of customer service
Are ALL the reviews positive? This could be a sign of fake reviews
Is there a warranty involved? Be sure to ask about this right away
Experience matters: How long has the company been in business?
Want to learn more? Follow us on Google Plus or Like us on Facebook