Hiring a Painting Company?
Don't Ignore these 5 Red Flags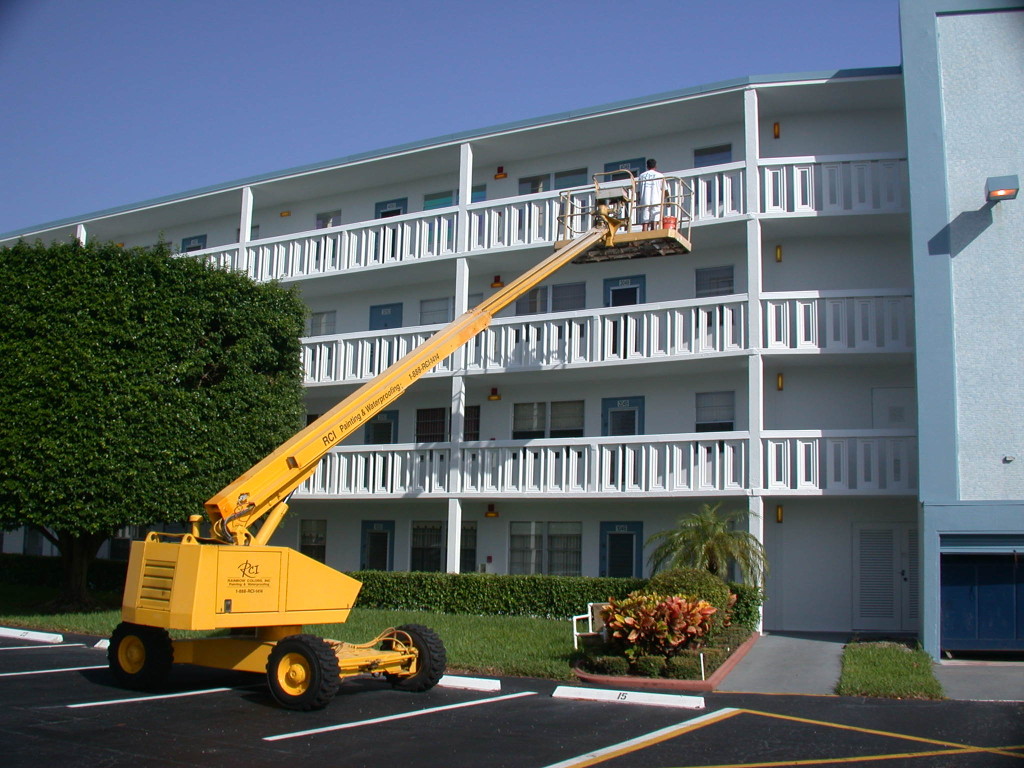 As the head of a Home Owner's Association, you are likely faced with various challenges on a daily basis. Many would argue that having to find trusted and reliable companies to get things done is one of the tougher tasks that come coupled with this job. If you are looking to hire a quality painting company to take on your community project, this blog will help you make the right decisions and alleviate some of the stress that you may be feeling. Here are the 5 red flags that you should never ignore when hiring a professional painting company.
A Very Short Resume
While experience may not be everything, it's hard to ignore the fact that it certainly counts for something. When you hire a company like RCI Painting, you will get one that has been around since 1987. With decades of experience under our belts, we have the experience and skill needed to really put your mind at ease. More importantly, a company with more experience has the ability to offer a plethora of reviews and a longer resume per say for you to examine. If you come across a painting company that was founded less than a month ago, it may just be a fly-by-night kind of company that is eager to take advantage of a busy season in the industry. Make the right decision and go with a company that has a proven track record.
Fools Rush In
No matter what your painting needs are, it is important to remember that preparation always matters. Don't put yourself in a jam by trying to find and settle on a painting company in the matter of a day or two. Instead, do your research and really play the feel. Remember, if you are a business owner or part of an association that's looking to hire a company soon, making the wrong decision can be both costly and time consuming. So spend at least a week doing your research and reading reviews on the companies that are in your area. If you are in Broward County, there's no doubt that you will have several companies to choose from.
More then Less then More
When you hire an experienced and well-versed company, they will undoubtedly have a firm price structure in place. Sure, a company may need to do a walk through with you to give you an estimate. However, after that estimate is done, you should know exactly what services you are receiving and what rates you should expect to pay. If you notice that the price continually fluctuates, it could be a scam. This is why it is important to ask questions and be clear about the services you need and expect. Nobody likes to hire a company, sign a contract and end up paying a whole lot more than they bargained for when it is all said and done. Talk about pricing and ask for an invoice for your records.
Ignoring Your Needs
No matter what your requests are, they must be respected. Don't choose a painting contractor that will act as though all painting jobs are the same. For instance, there is no way you can approach an assignment for a business development in Martin County the same way you will a housing community in West Palm Beach. If a company seems overwhelmed by the task you present them with, maybe you should choose a different one before it's too late. After all, time is money.
Poor Customer Service
Is quality customer service a thing of the past? Even though we here it all the time, the staff at RCI Painting refuses to believe that. If you notice that a company treats you as though you're a bother, agents are rude to you over the phone or painters have no respect for you or your property, call the job off and find a different company right away. A painting company that has poor customer service is one that lacks the foundation and structure of the kind of help you're ultimately looking for. There are many companies on the market, do not settle for one that will mistreat you when you're paying your hard earned money.