Hired a Painting Contractor?
Here Are 5 Red Flags that You Shouldn't Ignore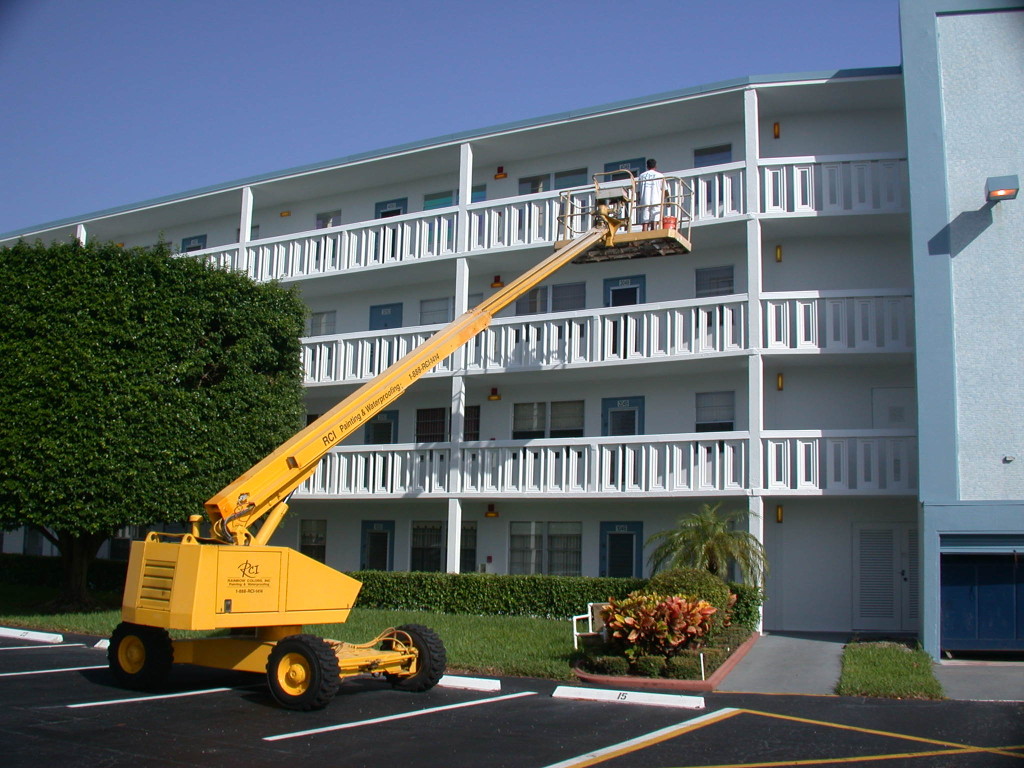 At RCI Painting – Rainbow Colors, Inc. we want to do everything we can to help out our readers and prospective customers. After giving you tips on hiring a painting contractor and asking them the right questions, we want to give you a heads up regarding some red flags that you should look out for as you approach your home painting or office painting project.
Appearance Always Matters
Any successful business owner will tell you that the first impression is a lasting one. So if you realize that the painting contractor you hired is doing very little to impress you and gain your confidence, you're getting off to a bad start. Are the employees wearing dirty uniforms that look like they haven't been washed for months? Did you notice that they showed up in an old truck that didn't even have the company's logo on it? Or maybe you notice that the equipment they plan to use is old and being held together by duct tape. No matter the case, this can definitely be a red flag and a sign of things to come. While there is no denying the fact that painting is a tough and often dirty job, party of being a quality painting contractor is ensuring that your employees are clean and represent the company well.
Bad Customer Service
Nowadays, it seems as though quality customer service is so rare, most people simply accept bad customer service as the norm. Please don't make this mistake. In the world of painting contractors, the Customer Service Department is supposed to be knowledgeable and personable. They are supposed to remind you that you chose the right company and be able to answer any questions that you may have regarding your upcoming project. For instance, if you're the head of a Home Owner's Association (HOA) and you hired a painting contractor to spearhead your community painting project, you need someone who is readily available to discuss the intricate details of the project. Don't settle for a company that never returns your calls or employees who have an attitude when you call in. Remember that this is business and they are not doing you a favor. You are spending your hard earned money for their services and you deserve excellent customer service.
Lack of Services
Since we were talking about services, it's the perfect time to segue into another red flag that you should be on the lookout for. If you notice that the painters you hire seem pretty one dimensional, this is certainly not a good thing. A versatile staff speaks to the experience and skill of a painting company. Do the painters you hire only specialize in exterior painting? Or maybe you need a crew to paint your home and office but the company you chose never tackles commercial painting jobs. No matter what the case may be, a company that doesn't appear to be as well-versed as advertised is a definite red flag that you shouldn't ignore.
Fluid Rates
Once a painting company visits your home and gives you a detailed estimate, the price shouldn't change much unless you demand additional services. If you realize that a few days before painting day the painting contractor tact on additional fees, you may want to look in another direction for home painting help. A lot of rogue companies use the bait and switch technique after they lock customers into unfair contracts. At RCI Painting, we always remind our readers to pay close attention to the fine print before signing any documents. The last thing you want to do is be legally binded to a company that doesn't have your best interest at heart.
Too Busy For You
A painting contractor that is extremely busy can mean one of two things. Either the company is really coveted because they are one of the best in the business or the company is poor at scheduling and getting things done on time so they appear to be busy when they really aren't. If you feel as though the painters you chose are more characterized by their lack of focus than their boom in business, this is one red flag that you shouldn't take lightly. You shouldn't have to cope with a team that will show up late and then rush the job so that they can make another appointment on time. When you find a painting contractor that's good at its job, you will feel as though you are the only customer that matters.