RCI Painting
Where We Make Safety and Training a Priority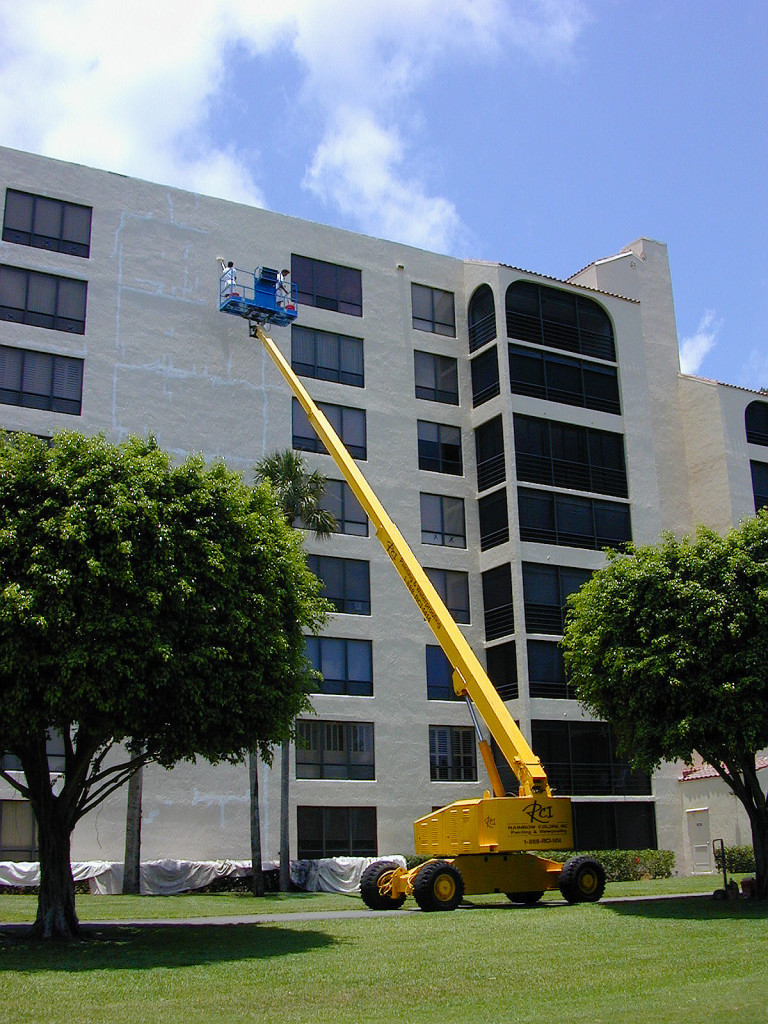 At RCI Painting, we take great pride in being home to some of the most respected painting contractors in all of Florida. After starting out as small family-owned business, we decided that we wanted to do whatever it takes to take our excellent services to more clients. In order to do this, we knew that we had to sharpen up on our skills and do whatever it took to be one of the best companies in the business. Immediately, we knew that we needed to make safety and training a priority. So, that's exactly what we did. In this week's blog, we will go over the advantages of choosing a company like ours.
Productivity
There's no denying the fact that safety and training go hand-in-hand with productivity. This is one of the main reasons why we stress the importance of safety and we are so adamant about our training processes that we enforce. At the end of the day, our company is only as good as our painting contractors and our overall staff. We train our employees to be personable and ensure that they have all the tools needed to get the job done the right way. We stress the importance if being punctual, taking direction and perfecting the craft so that productivity stays high and everyone remains happy.
Customer Satisfaction
Speaking of people being happy, there's no denying the fact that every successful business has to take care of its customers. We are aware of the fact that our customers like the work that we do. However, we don't take it for granted or let it inflate our egos. Instead, we take their feedback so that we can continue doing certain things right and improve on the things that we need to work on. While training someone on the technical aspects of the job can be difficult, it can also be challenging to teach someone excellent customer service skills. At RCI Painting, we coach our employees to greet every customer with a smile, follow instructions and take constructive criticism. Regardless of whether you are part of Home Owner's Association and you need an entire community painted or you are. Business owner who needs a new complex done, we will do our part to treat you with respect and make sure you know you're appreciated.
Minimizing Risk
We know that when most people think of safety and training in this business, they immediately equate it with people getting hurt on the job. Well, there's a reason for this. The world of worker's compensation, liability and insurance issues is an incredibly active one. Our employees are trained in every aspect of their job to avoid injury and complications. This involves everything from positioning ladders to moving around on elevated surfaces correctly. With proper training, it is easy to minimize the risks while maximizing positive results. Don't put yourself in a difficult spot with a company that won't properly train their employees. This could prove to be a very costly mistake if something goes wrong.
Versatility
While productivity and minimizing the risk are certainly important factors, there is nothing that can take the place of a versatile company. What do we mean by a versatile crew of painting contractors? Well, it is one that can take on a large scale project like painting a new community along with the clubhouse and security booth as well as a smaller scale project like a mini subdivision. A versatile painting company is one that can work closely with a Home Owner's Association one day and give brilliant ideas to the owner of a commercial property the next. At RCI Painting, we take pride in being a well versed company where safety and training continue to be a priority.